Republic Day: India celebrates with colourful parade
Read Time:
1 Minute, 38 Second
India is celebrating its 74th Republic Day on Thursday with a colourful parade displaying military might and cultural diversity.
The public holiday marks the anniversary of India officially adopting its constitution, making it a sovereign republic.
Its highlight is a parade which is held in capital city Delhi and telecast live across the country.
Every year, the country also invites a foreign dignitary as the chief guest to the parade – this year, Egypt's president Abdel-Fattah el-Sisi is the guest of honour.
Hundreds of people have braved the January chill to watch the parade, which passes through the newly renovated Kartavya Path (formerly Rajpath).
Soldiers from India's military regiments are marching as India's president, prime minister and other guests watch on.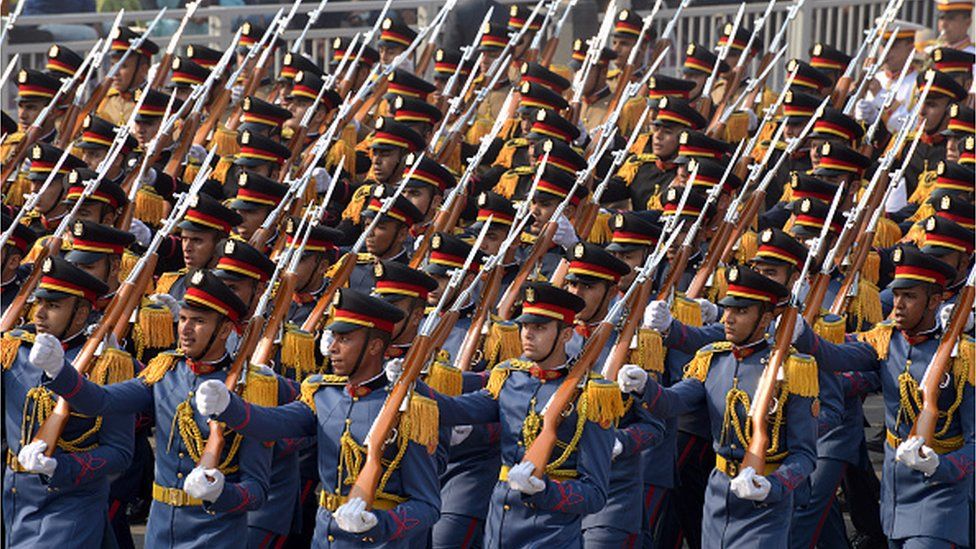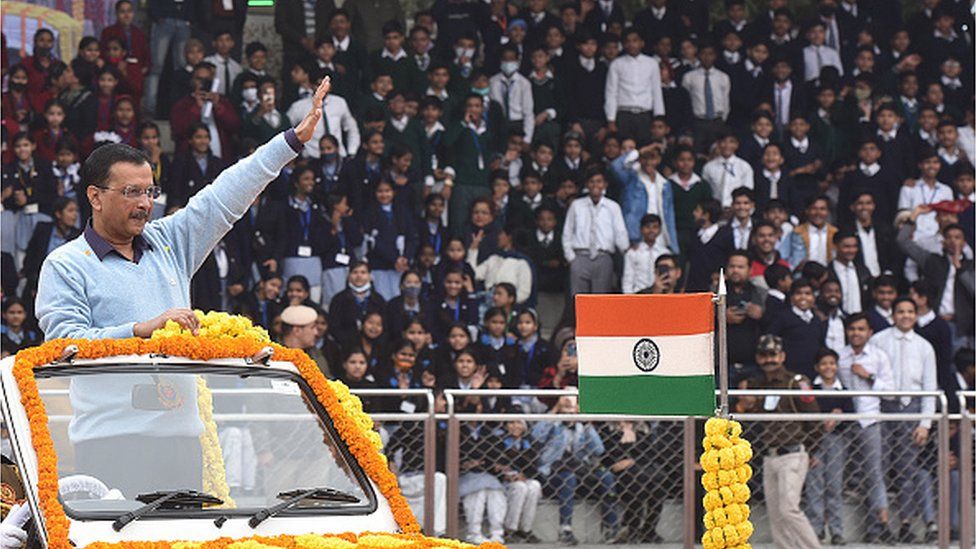 Some regiments come astride camels and horses – which are also decked in colourful finery – accompanied by the sound of drums and bagpipes.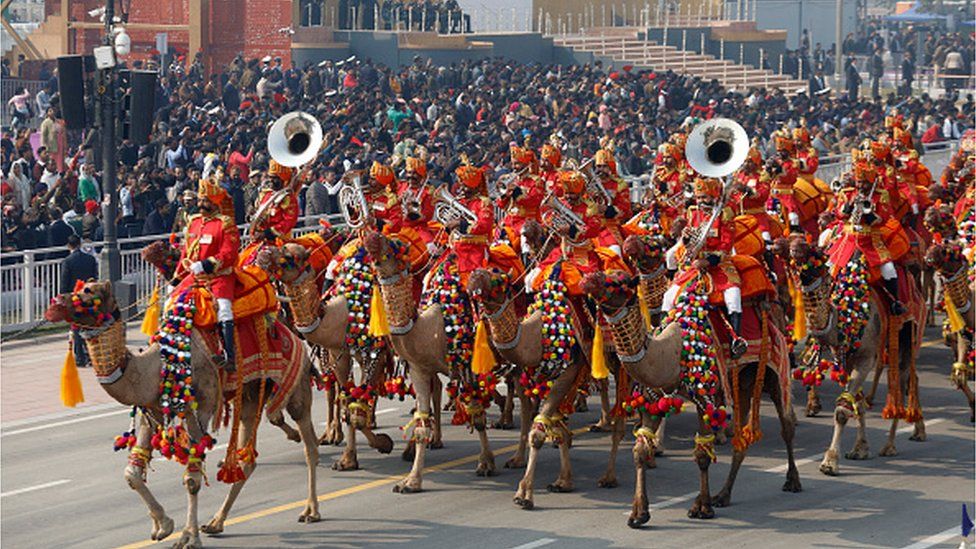 There's an exciting aerial show, with fleets of aircraft streaking across the sky in dazzling formations.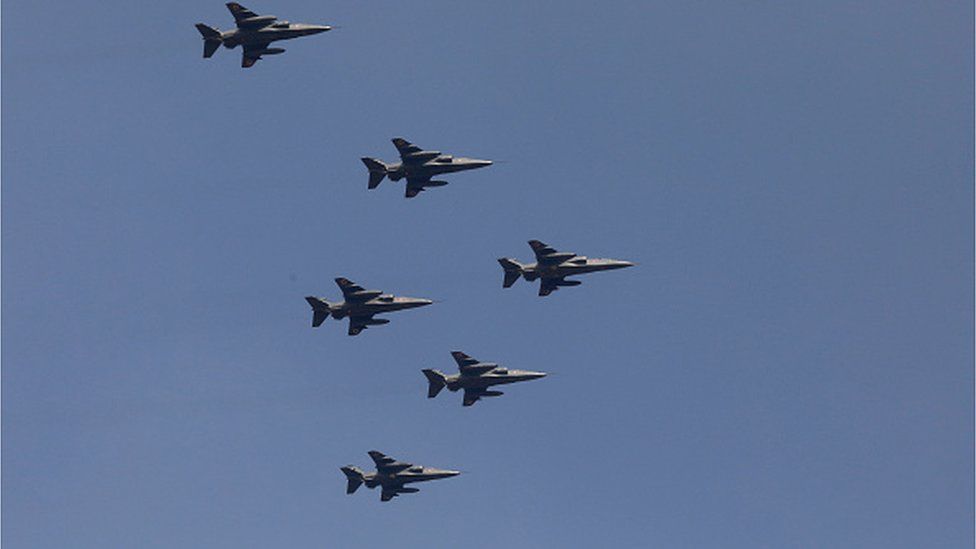 The spectacle then makes way for elaborate floats or tableaux representing different Indian states.
These are usually based on cultural or historical milestones the states want to highlight. The mood is celebratory as performers dance and wave their way through the crowds.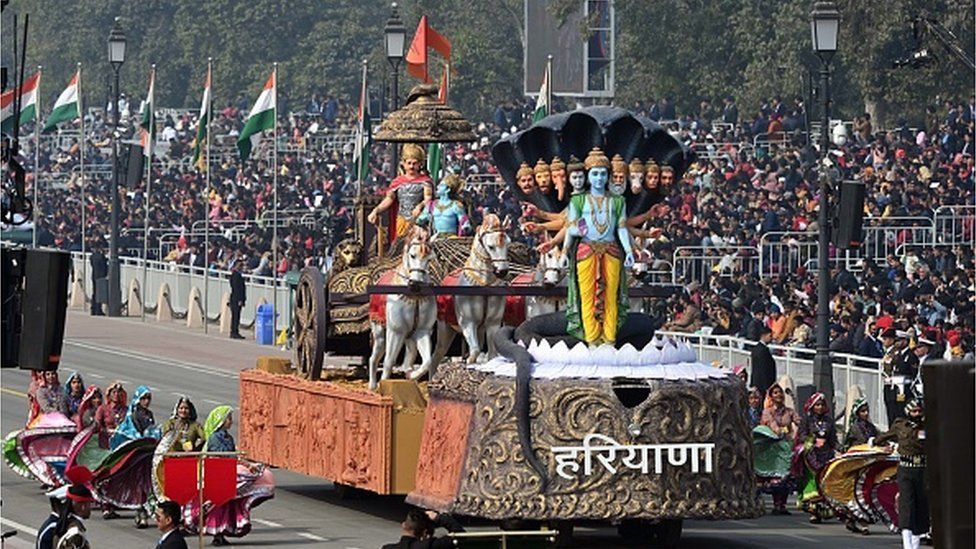 Different states and districts also conduct their own, smaller parades and cultural programmes.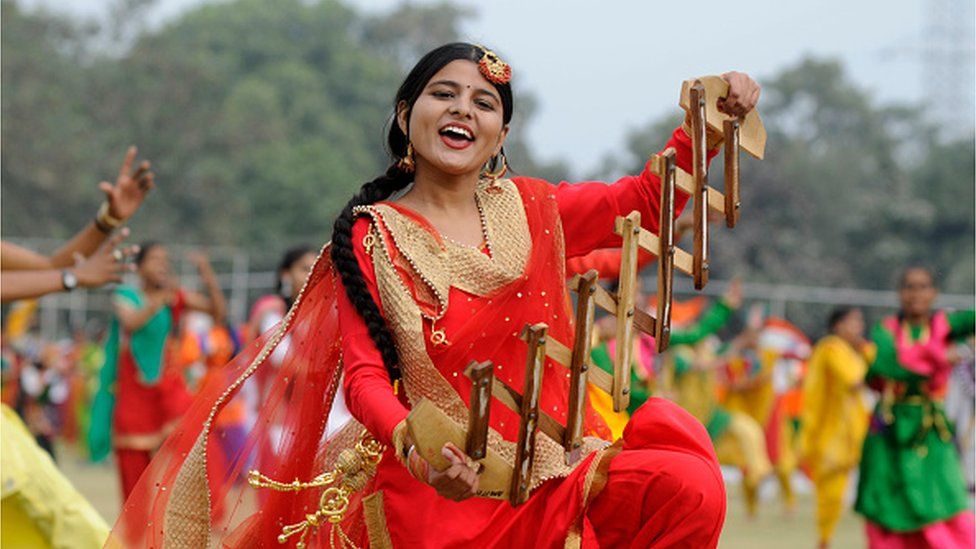 Several government departments also have their own tableaux showcasing India's achievements in the fields of agriculture and science and technology.
The first parade in 1950 was held to mark the end of India's ties to the British empire.
"Three thousand men of the armed forces marched before the president. The artillery fired a thirty-one gun salute while Liberator planes of the Indian air force flew overhead," historian Ramachandra Guha wrote of the first parade in his book India After Gandhi.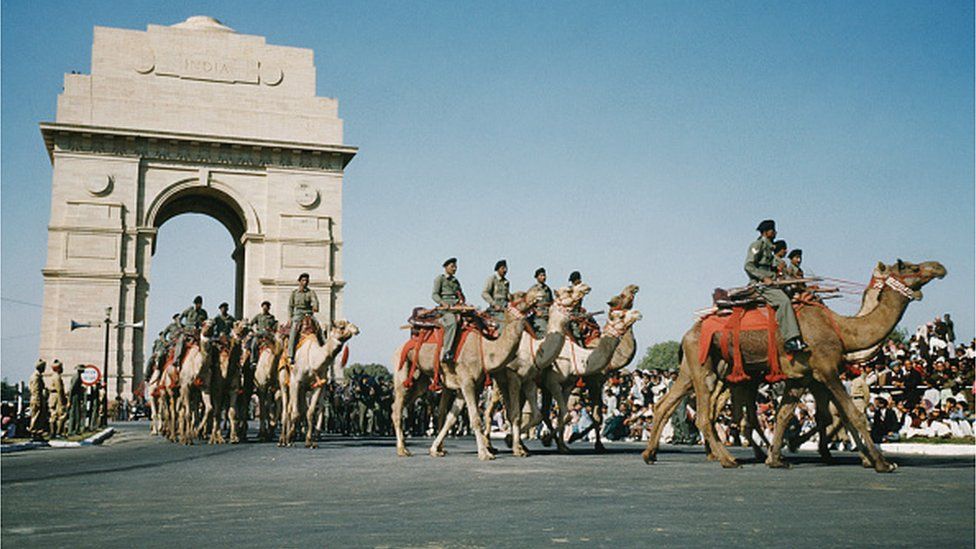 Over the years, the procession became longer and more colourful, and it's a matter of pride for Indian states and military regiments to be chosen to participate in it.